South Florida is a beautiful place with so much to offer. I fell in love with it when I arrived and have spent most of my time here ever since. The dating scene is excellent, and there are plenty of opportunities to meet someone special. I've spent most of my time in hookup spots in Miami, specifically South Beach and the Fort Lauderdale area, so I know much about what's happening here.
If you're looking for some insider tips on how to make the most of the dating scene in South Florida, you've come to the right place. Pitbull loves it here, Will Smith loves it here, and I'm sure you will.
Welcome to the 305! Your ultimate guide to finding the best hookup spots in Miami.
Despite the high levels of crime and corruption, people still flock to this city for fun in the sun. Men come here to escape their wives and spend time drinking and chasing women. Any single businessman who tells me any different is a liar.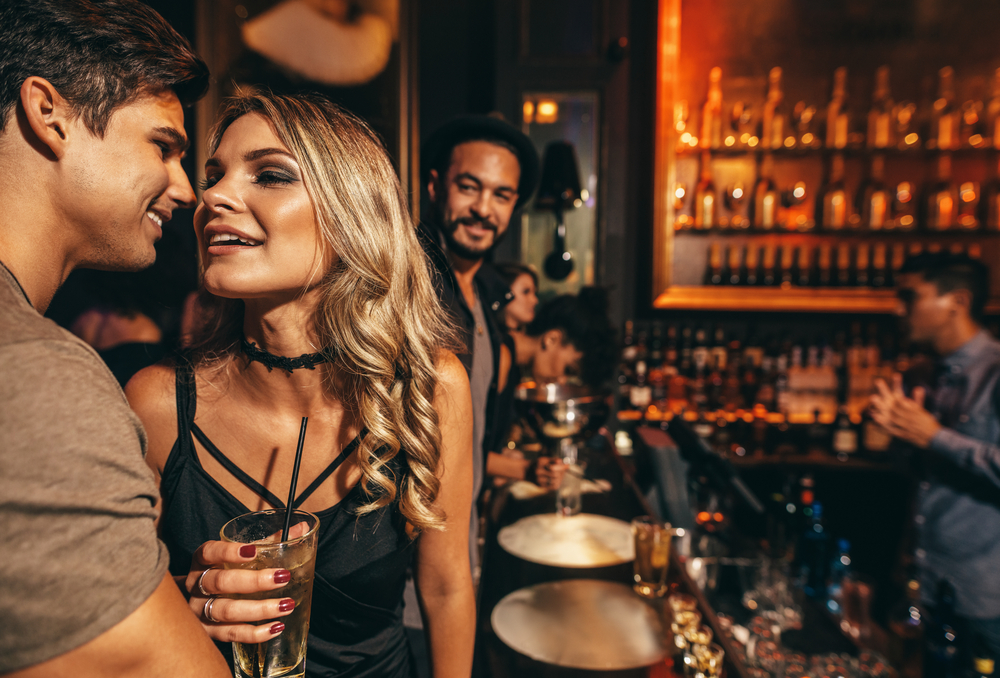 Miami is a city that knows how to party. Whether you're looking for a wild night out or a laid-back evening with friends, there's always something to do. But if you're looking for the best party days in the best hookup spots in Miami, Friday and Sunday are the ones to aim for. You're sure to have a great time with so many people out and about. So go ahead and let loose – it's all part of the Miami experience!
One of the best things about bars is that you never know what will happen. You might end up meeting a shady character in an executive hotel one night and grinding it out with a rich woman at a club the next. I love the unpredictability and excitement that comes with frequenting.
Check out Scott Cooper Miami Videos for more info
10 Best Hot Spots In Miami To Party & Hookup
Here are some of the most popular hookup spots in Miami. Whether you're looking for a dive bar, nightclub, swinger club, or strip club, there's something for everyone. So get out there and enjoy all that this city has to offer!
10) Mango's Tropical Cafe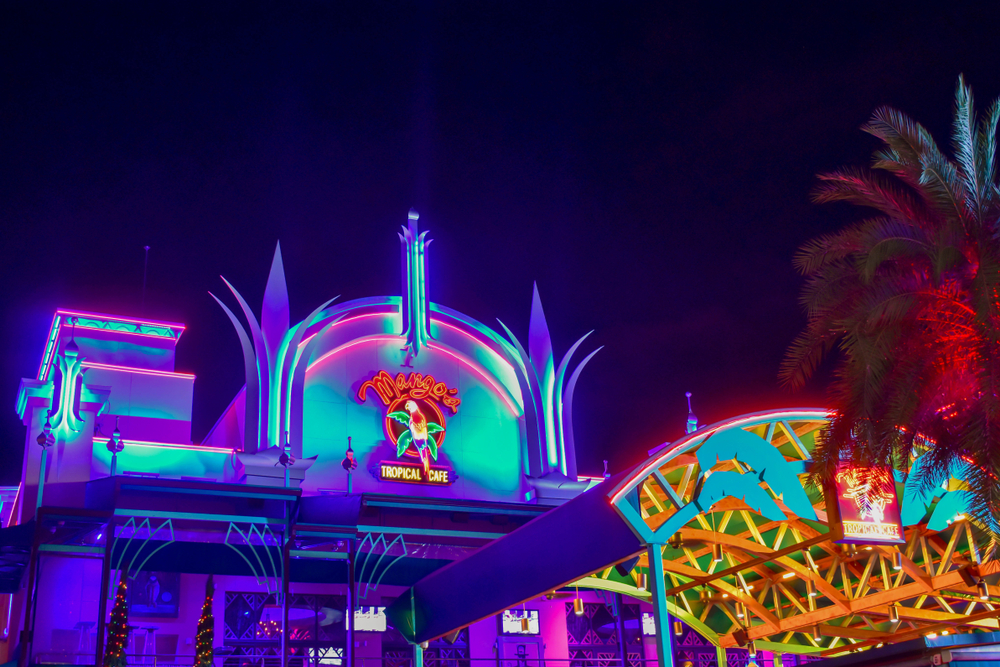 If you're looking for a party that will transport you to the Caribbean, look no further than Mango's, a great hookup spot in Miami! With live music and dancing all night long, their world-famous Dancers and live band take guests on a journey through some of the islands' most popular genres. From Salsa to Bachata and Reggae to Pop, there's something for everyone at Mango's. Surrounded by Miami's finest gourmet cuisine, art, and music, it's an incredible night on Ocean Drive.
Mango's is a vibrant Latin-themed bar located at 900 Ocean Dr, Miami Beach, FL 33139. The colorful atmosphere and tropical vibes make it a popular spot for locals and visitors. You can visit their website at mangos.com.
9) E11even
E11EVEN MIAMI is an award-winning strip club/nightclub located in the heart of downtown, just blocks from Wynwood, the American Airlines Arena, Brickell, and minutes from South Beach. With 20,000 square feet of space, E11EVEN MIAMI is perfectly designed to entertain and entice guests with its unique offerings. Whether you're looking for a night out on the town or an after-hours experience, E11EVEN MIAMI is an excellent spot to check out.
This Miami hotspot is known for its gorgeous women and A-list guests. You might see Drake, Dwayne Wade, Rick Ross, or any famous people when you go to E11even.
8) Story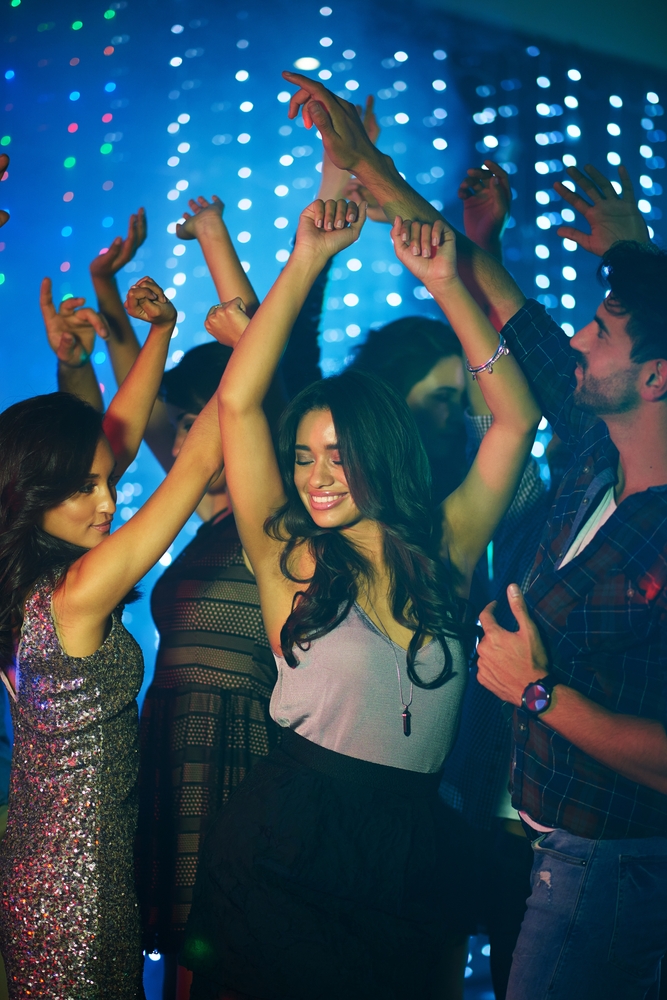 STORY is an unrivaled nightlife destination that offers a high-energy experience like no other. The 27,000 square foot space is equipped with a state-of-the-art Infinite Hybrid Sound System, and its concert-style lighting and visuals stand bigger and bolder than the competition. STORY's in-house production & design team transforms the venue on a nightly basis into an extravagant circus-style setting where nothing's shocking.
This nightclub is becoming one of the most popular places to party on South Beach. It's located in the south of the fifth area and is a great place to check out if you're looking for some good house music and delicious martinis. It's been on the list of many blogs for "hookup spots in Miami".
7) Wood Tavern
Wood Tavern is a place where you can come as you are and feel welcomed. This pub is known for its laid-back and friendly atmosphere, making it a great place to meet new people or have a great time with existing friends. With an impressive range of cocktails and beers, plus an eclectic playlist, Wood Tavern is a great spot to relax and enjoy yourself.
But Wood Tavern isn't just any old pub – it also has an impressive beer list and cocktails, plus an eclectically excellent playlist that will keep you entertained all night. And don't forget to check out the local art adorning the space – it's sure to start some interesting conversations! So whether you're enjoying the sunny patio or simply hanging out inside, Wood Tavern is sure to please you and is one of my favorite hookup spots in Maimi.
Wood Tavern is located at 144 NW 23rd St, Miami, FL 33127, and you can check their
menu at woodtavern.com
6) Clevelander
The Clevelander Hotel is one of the perfect hookup spots in Miami Beach. With their Pool+Patio known for hosting the best parties on the beach, and rooftop bar, you'll have a great time. All sports fanatics have an indoor sports bar created by Kush Hospitality, which pays homage to the most significant moments in Miami sports history. Clevelander is a full-service nightlife venue featuring live entertainment and weekend pool parties – there's something for everyone!
This hotel is where locals and tourists come to the party and have a good time. The staff is friendly, the food is decent, and the drinks are strong. You can find talented servers and bartenders here.
5) Bleau Bar at Fontainebleau
Are you looking for a place to relax and drink before heading out for the night? Look no further than this popular lobby bar in Magic City. You'll find people of all backgrounds enjoying themselves here, whether grabbing a quick drink or bottle service. With plenty of bar seating and tables, it's the perfect place to start a conversation with someone new. And who knows, you might just run into your new hobby! Pre-Party is done here, definitely one of the best hookup spots in Miami,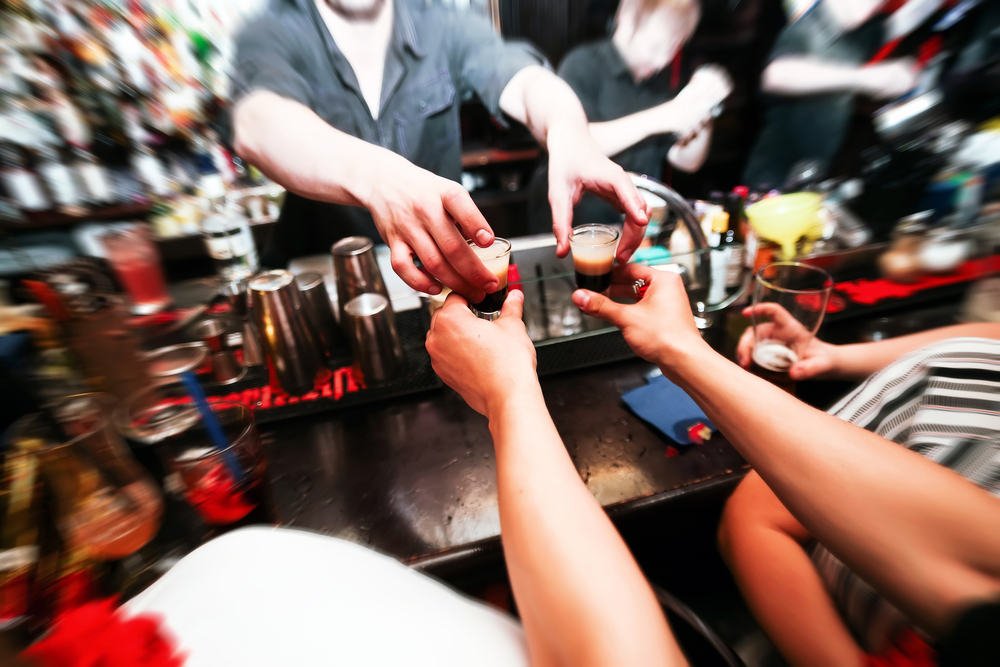 4) Space
Are you looking for a place to get your groove on and meet some hotties? Look no further than Club Space! This famous dance club is mainly known for hosting DJs who play dance and electronic music, but they know how to make the crowd move. Plus, the stage is positioned so that you can always see it no matter where you are in the venue, which means you can scope out potential hookups while dancing up a storm.
Club Space attracts girls who love EDM and want to see their favorite DJs perform. So, if you're looking for a Trap Queen, chances are good that you'll find her here! This club is one of the greatest hookup spots in Miami, but make sure to go after 4 AM.
3) Better Days
Looking for a place to let loose and have some fun after work? Look no further than Better Days. Intimate and dark, it's the perfect spot to mingle with other singles on the prowl. The regulars here know how to show a good time, and happy hour is when the place comes alive. So if you're looking for a place to unwind and let your hair down, this is the spot for you. This bar is a secret spot for locals and one of my favorite hookup spots in Miami.
2) Sweet Liberty Drink & Supply Co.
Are you interested in a place to drink and socialize late into the night? Look no further than this multi-award-winning Miami Beach cocktail bar. With its purple neon sign proclaiming "Pursue Happiness," this bar is open every day until 5 am, giving you plenty of time to mingle and talk. Before you know it, you'll find yourself taking advantage of the killer happy hour specials, with $1 oysters and $5 cocktails. And when the sun comes up, you can head across the street to the beach and roll in the sand.
1) Liv Nightclub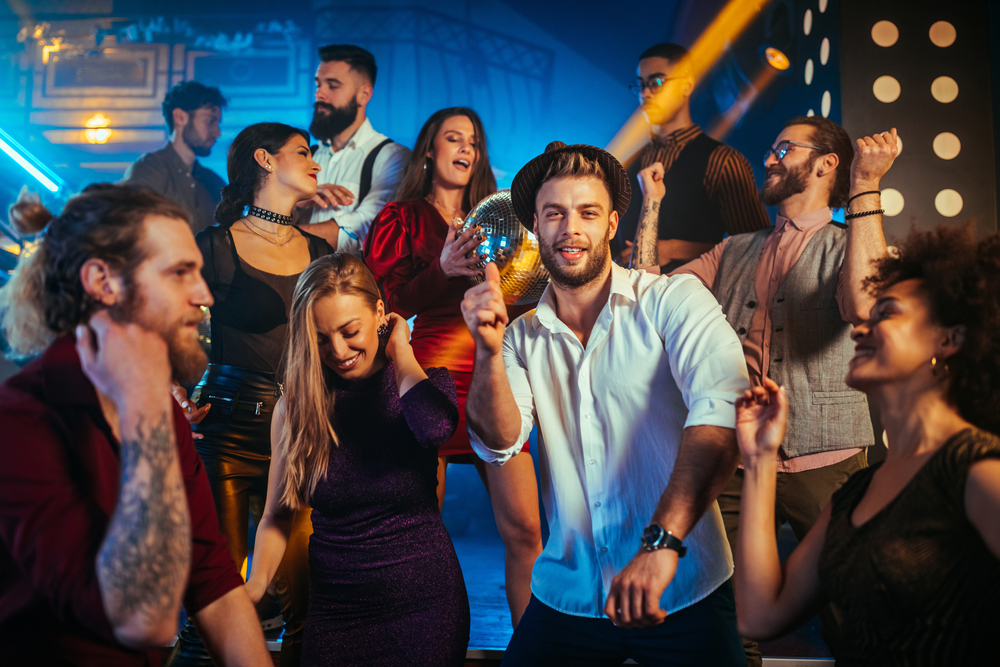 The most famous nightclub in Miami these days is Liv Nightclub.
This enormous nightclub boasts three full-service bars, VIP areas where you might catch a glimpse of a celebrity from time to time, and delicious cocktails. They also host famous DJs on some nights.
The prices can be steep, but we think they're worth it for the fantastic experience you get. Plus, at this club, you'll find girls who look like they stepped off Victoria's Secret runway! We've heard that the staff enforces a "fashionable" dress code, so you can always expect to see stunning ladies dressed to impress. This nightclub is for sure one of the best hookup spots in Miami!
You'll have no problem meeting people using this list, trust me. Be ready to hook up because it's going to happen fast! Enjoy Miami; as Gente de Zone says, "Hablame de Miami, Donde Estan Las Mamis!"